Our fleet includes truck-tractors and Mercedes-Benz trucks with loading lifts, meeting the top Euro-5 exhaust emission standards.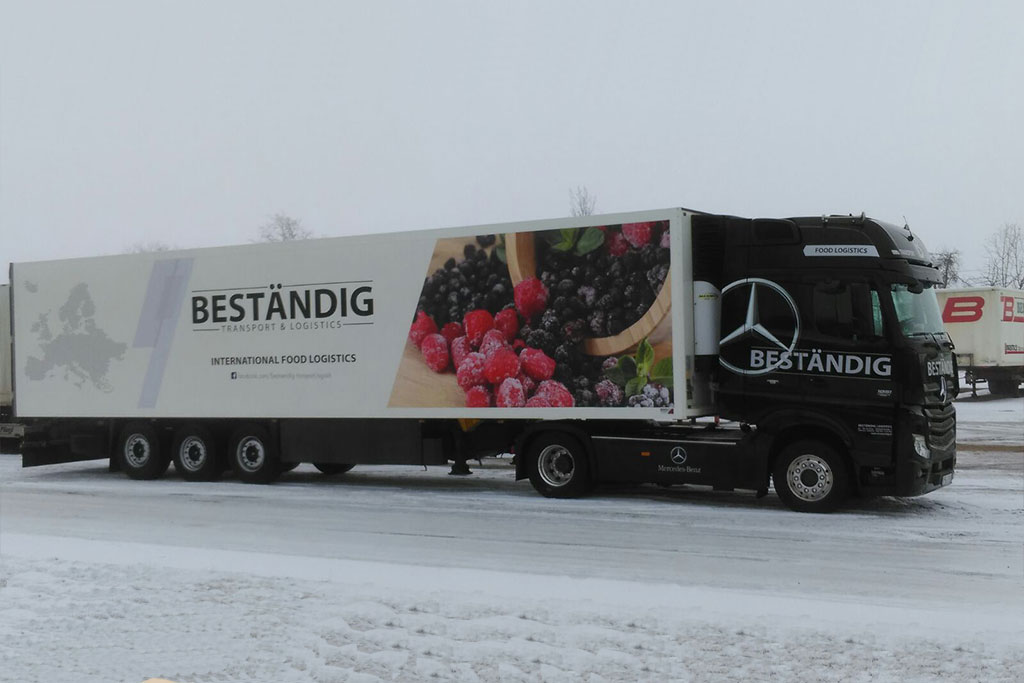 We have at our disposal cooler-type semitrailers equipped with temperature recorders, bulkhead walls and double floors.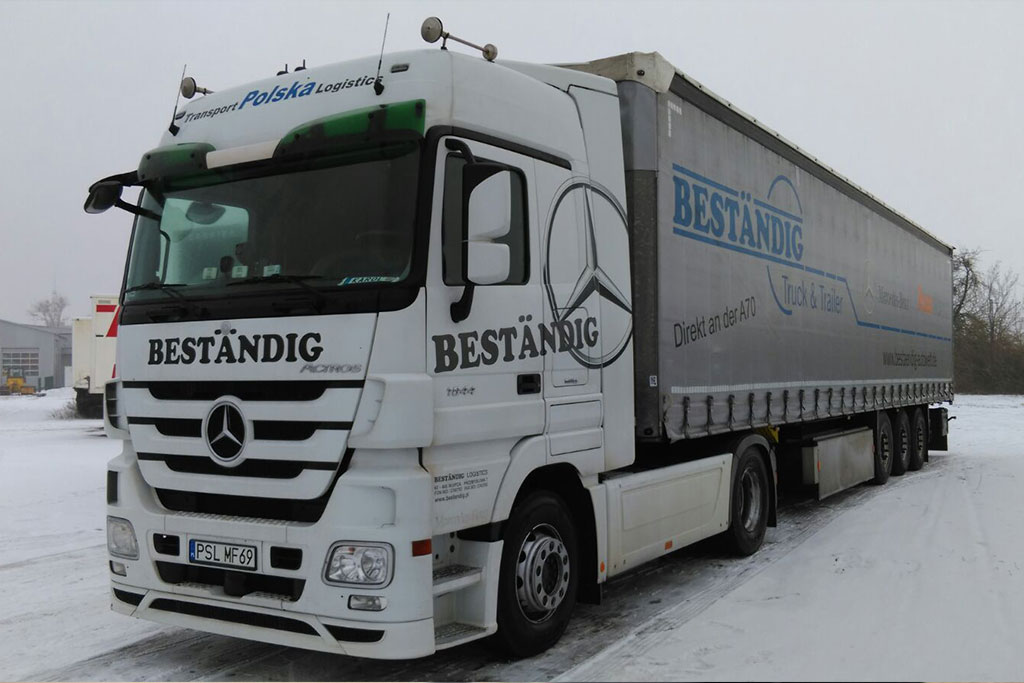 We also offer semitrailers with side curtains of the capacity of 25 tons and possibility of loading from the back, from the side or from the top.